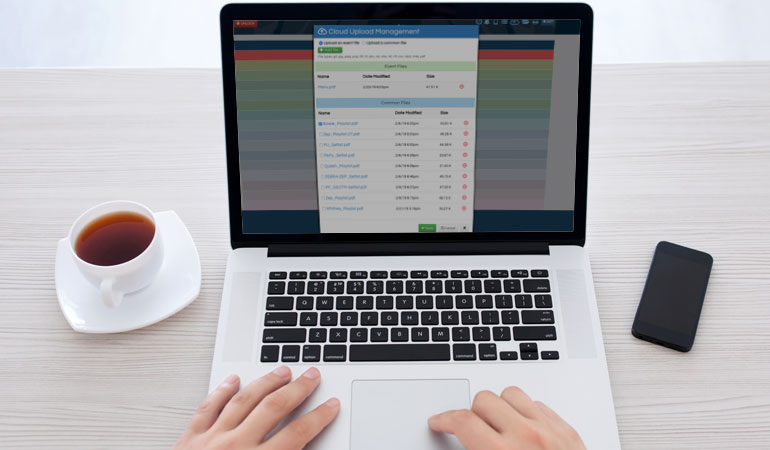 Cloud
Based
File
Downloads
Provide file downloads for your team per event. Choose from a Library of common files that you create.
"Being able to select a couple of files from a master list per event is such a time saver."
EVM Live's new Cloud Based File Downloads provides you with an easy way to distribute files for each of your events. Your Viewers will see an icon that opens a file download popup window where they can click to download whichever files they need.
Admin users have access to a Common File Repository, where they can upload files that are common across all of your events. To add a Common file to an event you simply click the checkmark beside the file name and the file will appear in the list of files for the current event. Many different file type formats are supported including the most common graphic, text and sound files. It's now easy to provide set lists, cue sheets and any document that is important to your event workflow for each and every event.