Full-featured
Travel
Module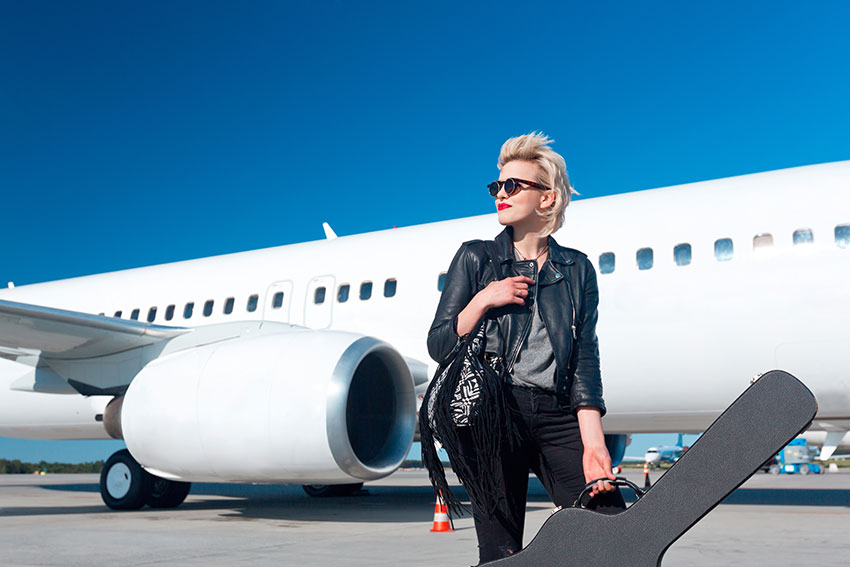 No matter where your events are and no matter how your team travels to get there - we have it covered.
EVM Live is designed to allow you to assign travel details to your events and view them within each separate event. If you are flying into your event, there is a full flight module that allows you to enter Airline, Flight number, Departure Date & Time, Origin Airport and all of the same data by arrival. You can then assign your team members to their individual flights and they will all appear in a summarized, alphabetical order within your event travel panel. Each flight is stored as a separate leg (unless there is a non-stop) and all layover times are calculated for you - even with a color coding to keep you alert of short layovers. With EVM Live's in-event flight information your local ground transport service can see all of their pickup related info (airline, arrival time, names, etc.) to make their job a little easier. Of course it's entirely up to you if you want to create a viewer for that purpose.
How about other forms of travel you might ask? No problem. EVM Live lets you assign travel solutions of all kinds such as Train, Taxi, Rapid Transit, Boat, Helicopter and more. All with travel labels and actions (such as driving, chartered, chauffered, etc.). You can even add comments to make things clearer for others viewing an event. Traveling is tedious enough so let us help you keep your team's travel organized in one place on your one event page!
Another very powerful add-on feature to EVM Live travel is our Itinerary to Flight module (NOTE: Optional). With our "ITF" module you can email your booking receipt to our system and it will be parsed and ready for you to preview. If you approve of the translated information it is as easy to add a flight to our system as selecting the team members assigned to the flight and submitting your "OK". Oh and yes...we did say team MEMBERS plural because our ITF system checks ALL itineraries that come into the system and automatically offers you to aggregate them into one flight record for all travelers. We've found this to be a great timesaver!